Story
I'm Jordan, the founder of Sour Tooth! Thanks for stopping by my candy shop.
Growing up my father was known as 'The Candy Man'. He built a wholesale candy empire by partnering with some of the oldest, highest quality, sour candy manufacturers in the world, and bringing them to our local wholesalers, grocery stores and gas stations.
Our house was, of course, every friend's favorite house. My father would come home from his annual conventions, where he'd leave with two large empty suitcases and return with treasure chests of candy for us 4 boys and all of our friends to try - it was a party.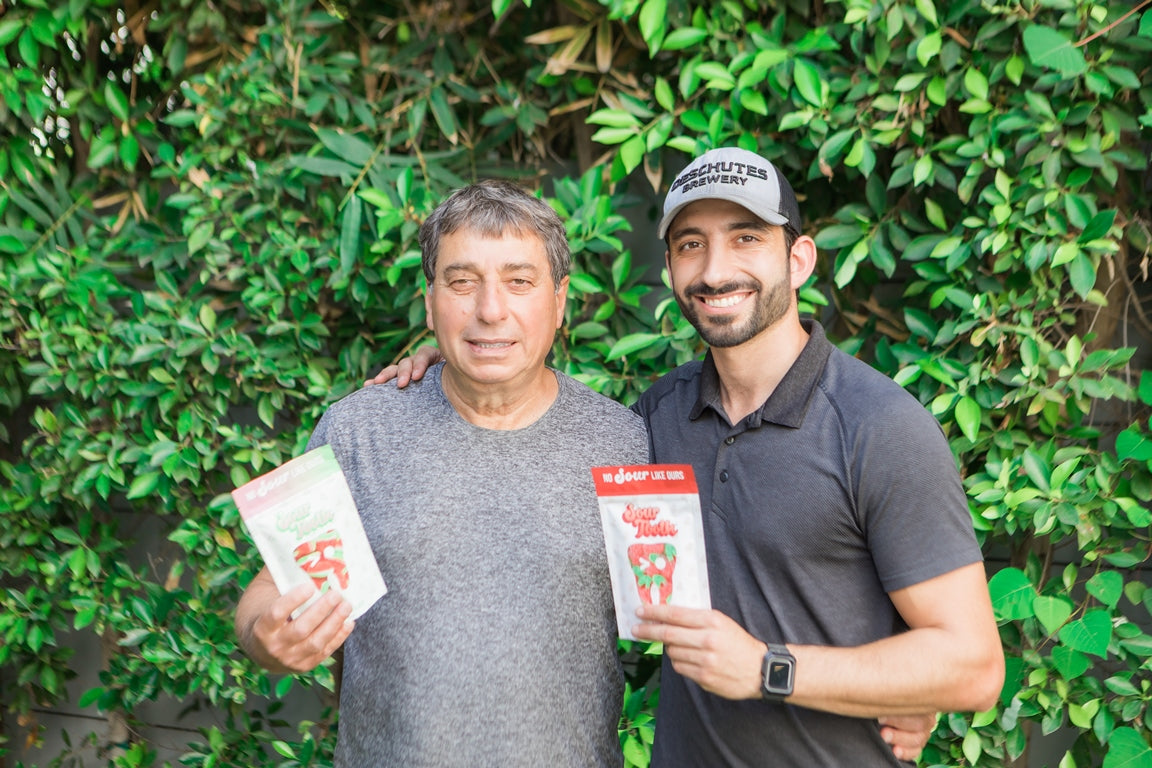 Fast forward 7 years of working with my father to grow the wholesale business -- every week I field calls from friends or family members who ran out of candy and are dying for more… I couldn't understand why we could order toilet paper or underwear with the click of a button, but there wasn't any direct-to-consumer sour candy company that was delivering happiness with ease to peoples doorsteps.
So we built it; Enter Sour Tooth.
With an MBA in Candy, it's my duty to satiate the Sour Tooth of all.
I hope you enjoy the candy and think there is No Sour Like Ours!